China's Belt and Road infrastructure development programme has made headlines across South East Asia, but South Asia is emerging as a new strategic nexus. Major investments by Chinese banks, industrial and construction companies aim to improve power generation, shipping, transport and commercial frameworks across South Asia – and open doors to new markets for Chinese firms.
The scope of China's Belt and Road outreach challenges India's strategic influence in the region. India is starting to bolster its infrastructure investments in Sri Lanka, but its relations with Bangladesh and Pakistan are strained. Meanwhile, Japan is also providing financing for major projects in Bangladesh. How South Asia's development needs are financed may shape the geostrategic future of Asia.
Scribes of the Orient has teamed up with GMS to produce mini intelligence reports detailing the latest Belt and Road project developments in South Asia for the Hong Kong Trade and Development Council. Here are four projects we have analysed:
Padma Bridge, Bangladesh. The long-delayed Padma Bridge is Bangladesh's largest infrastructure project. The 6.15km bridge across the Padma River will connect Louhajong, south of the capital Dhaka, with Munshiganj, Shariatpur and Madaripur, and will feature a four-lane highway on the upper deck and a broad gauge single railway track on the lower deck. The largest bridge in Bangladesh, and the first fixed river crossing for road traffic, it is currently about 50% finished and construction is slated for completion in late 2018. Padma Bridge's role as a facilitator of the Dhaka-Khulna railway makes it an integral part of Bangladesh's strategy to better connect the capital with the southern Mongla port.
Colombo Port City, Sri Lanka. The largest Belt and Road initiative in Sri Lanka is touted as 'a new financial and commercial centre in the Indian Ocean.' Some 269 hectares of land are being reclaimed from the sea between the Colombo International Container Port and Galle Face Green to site Colombo Port City. Slated for development in phases between 2019 and 2041, this 'city within a city' promises ocean-front residences, offices, an exhibition centre, hotels, tourism facilities and a yacht marina at an estimated cost of USD15 billion. Colombo Port City is to be shared by the government of Sri Lanka, which will own 62 acres, and China Harbour Engineering Construction, which will lease 116 hectares. The remainder will be designated as "common public facility areas."
"Slated for development between 2019 and 2041, Colombo's 'city within a city' promises ocean-front residences, offices, an exhibition centre, hotels and a yacht marina at an estimated cost of USD15 billion."
Gwadar Port, Pakistan. Gwadar deepwater port, airport and free trade zone are integral to the USD57 billion China-Pakistan Economic Corridor (CPEC), a strategic – and controversial – Belt and Road programme to better connect China and Pakistan with South Asia, the Middle East and Africa. The CPEC comprises power plants, ports, highways, railways, an airport and economic zones to be built across Pakistan by 2030 and financed by Chinese government grants, loans from Chinese banks and funding from the Asian Development Bank. Being constructed by Chinese contractors, and leased for 40 years by China Overseas Port Holdings, Gwadar Port extends to Gwadar city, the Gwadar free trade zone and New Gwadar International Airport to form an integrated logistics hub in South Asia.
Hambantota Port, Sri Lanka. Chinese funding is reviving the Sri Lankan deepwater port of Hambantota. Initially completed in 2011 on Sri Lanka's southern coast, Hambantota can handle large container ships and oil tankers, but has foundered in Asia's shifting cargo landscape. That may change. The inauguration in November 2017 of the Sri Lanka-China Logistics and Industrial Zone combined with Chinese investment in a new port expansion phase could bolster Sri Lanka's shipping and manufacturing sectors. It will also provide Chinese companies with a strategic hub for export processing, and a refuelling base for global shipments. China Merchants Port Holdings has signed a 99-year concession to develop and manage the port and adjacent industrial zone.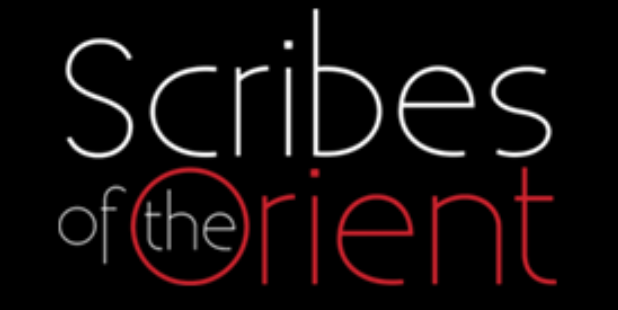 Scribes of the Orient can tailor the content you need…
Opinion-forming articles, reports and White Papers demonstrating sector expertise can elevate a brand's positioning in Asian markets. Scribes has partnered with more 50 companies globally to create powerful, insightful content across subjects ranging from digital marketing, hospitality and e-commerce to infrastructure development, food safety and financial services.
Find out more about our tailored Asia content services here.